NetVUE Campus Consultant Program
NetVUE offers a consulting program, through which institutions can host an experienced leader in the field of vocational exploration for conversation about the current context, examples of best practices, and advice for future programming at the host institution. NetVUE funds the consultant's time and travel; the host institution is responsible for developing a schedule that allows the consultant to meet with various constituencies, and for providing for food and lodging throughout the visit.
Host institutions can choose their preferred consultant, based on their areas of expertise, or the size, region, or religious affiliation of their home institution. NetVUE Consultants bring a variety of experiences to the table and work at different kinds of institutions. bring a variety Some consultants have expertise in student mentoring programs, while others have established vocational exploration in the curriculum and the classroom. They bring a broad understanding of the historical, psychological, religious, and cultural dynamics that shape the work of vocational exploration and discernment.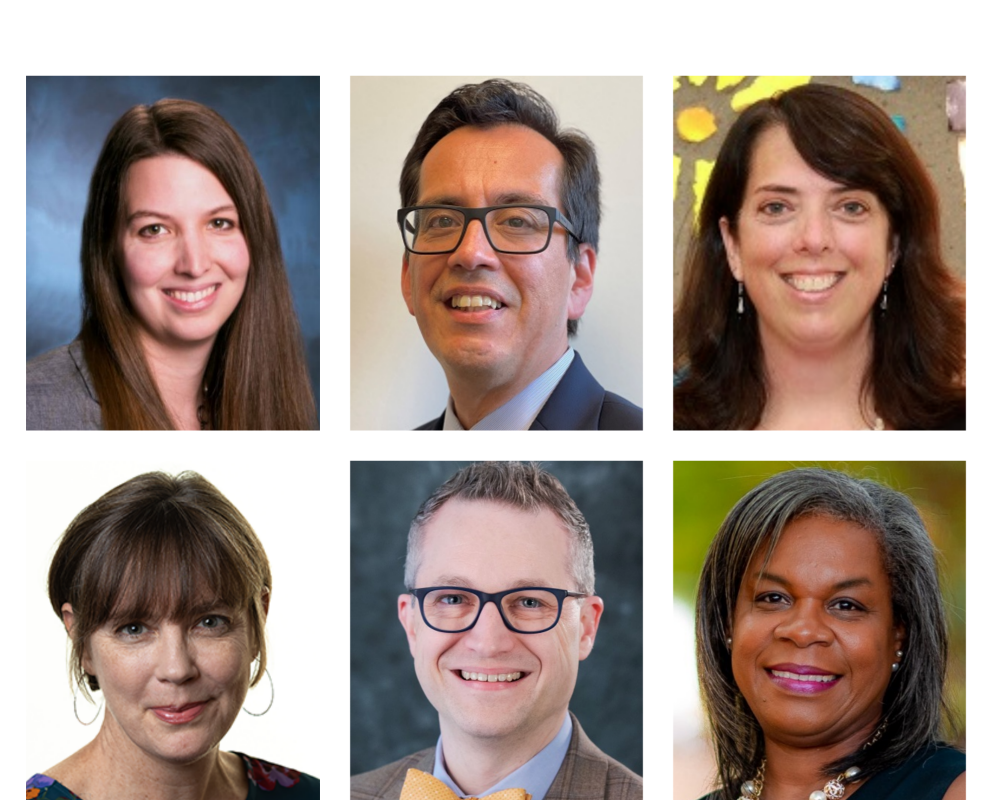 NetVUE Campus Visit Program
NetVUE sponsors a Campus Visit Program, in which a team of up to four persons from one NetVUE institution can visit one or more other NetVUE institutions to learn about particularly successful programming for students, professional development for faculty members and staff, fundraising endeavors, diversity initiatives, or other projects that might be adapted and developed as part of the visiting institution's engagement with vocational exploration and discernment.

NetVUE will reimburse the visiting campus team for modest travel expenses, including lodging near the host campus as needed. Host campuses are asked to provide modest meals and to provide released time for program leaders to host the visiting team—providing an orientation to campus spaces, an overview of relevant programming, and an opportunity to see their work in action.
---
The NetVUE Big Read
During the 2023-2024 academic year, staff and faculty members at NetVUE institutions are invited to read together the Summer 2023 issue of Christian Scholar's Review.
This special issue was edited by David S. Cunningham, executive director of NetVUE, and includes articles by a range of writers who have been very active in the network, both on their own campuses and more broadly through their writing and speaking: Bryan Dik, Niki Johnson, Tom Perrin, Amy Santas, Paul Wadell, and Danny Wasserman. It also includes reviews of recent vocation-related books, including several whose authors have been featured at NetVUE events: Kiara Jorgenson, Jason Mahn, Patrick Reyes, and Charlie Pinches and Paul Wadell. The articles and reviews are written for a wide audience and will be of interest to most members of the faculty and staff at NetVUE institutions.
Established in 1970, Christian Scholar's Review is a journal that covers a broad range of issues under the general topic of "faith and learning." Although the words Christian and Scholar are in its title, the journal itself (and this issue in particular) is not exclusively Christian; it is of interest to anyone sympathetic to the task of religiously-informed writing. Moreover, it is not meant only for those who might consider themselves "scholars"; it is interdisciplinary in scope, and its editors ensure that it is not esoteric or incomprehensible to those outside the academic disciplines of the writers. The journal is designed as a forum for discussion of pedagogical and practical issues, as well as theoretical ones; and this issue focuses on the ways that vocational reflection and discernment can play an important role in undergraduate education today.