​​​​CIC's benchmarking services include the free annual KIT and FIT benchmarking reports, as well as comparison group reports and online consultations that augment the KIT and FIT, offered to CIC members for modest fees. ​Both the KIT and FIT are made possible through generous financial support from RNL, in partnership with the Austen Group, which produces the benchmarking reports.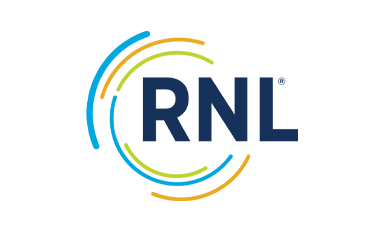 CIC is grateful to RNL for its generous support of KIT/FIT.
Key Indicators Tool (KIT)
An annual customized benchmarking report, the KIT provides CIC member institutions with 20 indicators of institutional performance in four key areas: (1) student enrollment and progression, (2) faculty, (3) tuition revenue and financial aid, and (4) financial resources and expenditures. Institutional performance is benchmarked by regional and national comparisons over a five-year trend based on four sorting criteria—(1) region, (2) financial resources, (3) enrollment size, and (4) Carnegie Classification—and includes the latest data available from the U.S. Department of Education's Integrated Postsecondary Education Data System (IPEDS). The KIT dataset contains information from 800 baccalaureate and masters-level, four-year, private, not-for-profit colleges and universities in the United States.
Fee: Free to CIC Members
View more information and download your KIT report.
Financial Indicators Tool (FIT)
The FIT is an annual customized benchmarking report that provides an easily understood assessment of an institution's financial performance that can be tracked over time and benchmarked against similar institutions. In the FIT, four financial ratios—measuring resource sufficiency, debt management, asset performance, and operating results—are presented individually and combined into a single index score indicating the financial health of the institution, tracked over a six-year period. The FIT utilizes publicly available data from the U.S. Department of Education's Integrated Postsecondary Education Data System (IPEDS), as well as IRS Form 990s obtained from GuideStar, and provides nationally normed comparisons similar to those in CIC's Key Indicators Tool (KIT).
Fee: Free to CIC Members
View more information and download your FIT report.
Comparison Group KIT or FIT
CIC offers a special Comparison Group KIT or FIT report for a modest fee. This service allows CIC members to receive a customized KIT or FIT report for two additional comparison groups selected by the institution. Smaller, customized comparison groups permit more refined comparisons that may be useful for particular strategic objectives of the institution, such as benchmarking against other institutions to which admitted students applied. Comparison groups may range in size from five to 25 institutions, though groups of 10 to 15 are recommended. Selecting two groups provides for multiple comparisons, perhaps of a peer and an aspirant group (see the Comparison Group Guidelines). Comparison institutions may be selected from among the private, not-for-profit, four-year baccalaureate and master's colleges or universities in the United States.
Fee: $500
See below to order a comparison group report.
Online KIT or FIT Consultations
CIC has arranged for Mike Williams, president of the Austen Group, to provide hour-long, web-based presentations or consultations about an institution's KIT or FIT report with senior staff, boards, or faculty groups. These online sessions employ voice, video, and graphic presentations, allowing participants to engage in substantive conversation about the institution's concerns and goals in light of the KIT or FIT data. This service provides a cost-effective approach that will be of interest to many CIC members. It is also possible to extend what is generally a one-hour consultation to 90 minutes to cover both the KIT and FIT reports in the presentation. Consultations should be scheduled at least four weeks in advance.
Fee: $650 (KIT or FIT) or $950 (KIT and FIT)
See below to order an online consultation.
Request Comparison Group or Online Consultation
To request a comparison group report or online consultation, please complete a request form and send with payment to:
Jason Rivera
Senior Director of Strategic Research
Council of Independent Colleges
One Dupont Circle NW, Suite 320
Washington, DC 20036
Please allow two weeks for the production of your report. For additional information, please contact Jason Rivera at
jrivera@cic.edu or (202) 466-7230.