CIC's Financial Indicators Tool (FIT) provides an easily understood assessment of an institution's financial performance that can be tracked over time and benchmarked against similar institutions. In the FIT, four financial ratios—measuring resource sufficiency, operating results, financial assets, and debt management—are presented individually and combined into a single index score indicating the financial health of the institution, tracked over a six-year period.
CIC uses its own methodology, the FIT Score, for assessing the financial strength of independent colleges and universities that relies on data available from public sources. CIC's FIT Score and FIT methodology should not be confused with the Composite Financial Index and related methodology developed by Prager & Co., LLC and Attain, LLC, with which CIC has no affiliation.
About the FIT Dataset
CIC's Financial Indicators Tool (FIT) is distinctive in two ways. First, it utilizes publicly available data. Beginning in 2020, CIC is relying solely on data from the U.S. Department of Education's Integrated Postsecondary Education Data System (IPEDS). The use of this public source precludes the necessity of requiring each CIC member institution to submit six years of audited financial statements.

Second, the FIT provides nationally normed comparisons similar to those in CIC's Key Indicators Tool (KIT). CIC's FIT is the first financial benchmarking tool to provide national comparisons for any group of American colleges and universities. The FIT is prepared by the Austen Group and provided to CIC member institutions free of charge, thanks to the generous support of Ruffalo Noel Levitz.
FIT Sample Report
CIC Benchmarking Services
Learn more about Comparison Group Reports and Online Consultations.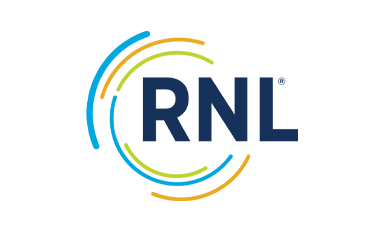 CIC is grateful to Ruffalo Noel Levitz for its generous support of KIT/FIT.
FIT Score Information and Methodology
The FIT Score provides a more complex picture of the financial health of the institution at a point in time than is possible by simply comparing multiple indicators. Examining the trend of an institution's FIT Score over an extended period offers a more stable long-term view of an institution's financial performance, given fluctuations in institutional conditions, and external circumstances, such as market performance.
The FIT Score includes four commonly used financial ratios:
Operating Reserve Ratio – A measure of financial flexibility and resource sufficiency
Debt to Expendable Equity Ratio – A measure of the ability to cover debt with available resources
Change in Net Assets Ratio – A measure of overall asset return and performance
Operating Margin Ratio – A measure of the operating results
Once each of the four ratios is calculated, the relative strength of the score, or strength factor, and its importance in the mix of creating a composite score, or weight, are computed. The result is one weighted score for each indicator that when added together produces the FIT Score. The strength factors and FIT Score are standardized scores that fall along a scale of -4 to 10. A FIT Score of 3 is the threshold of institutional financial health. A score of less than 3 indicates a need for serious attention to the institution's financial condition. A score of greater than 3 indicates an opportunity for strategic investment of institutional resources to optimize the achievement of institutional mission.
Federal Test of Financial Responsibility
The US Department of Education's Test of Financial Responsibility should not be confused with CIC's FIT Score. The Financial Responsibility Test uses a composite score based upon three ratios, two of which are ratios also used in the FIT Score, the operating reserve ratio and the operating margins ratio . The third ratio in the Department of Education's methodology is the equity ratio, which is a measure of an institution's ability to borrow.
The Financial Responsibility Test was developed for the Department of Education by KPMG to determine eligibility for Title IV funds. Its purpose is primarily to identify institutions that are at precipitous risk of closure (using a scale of -1 to 3). The FIT Score presents a more complete picture of an institution's financial strengths and weaknesses (using a scale of -4 to 10) and is a useful strategic indicator for institutions at various levels of financial health.
Contact Information
For questions about the FIT, please contact Jeff Woods, vice president for member engagement, at jwoods@cic.edu or (202) 466-7230.​