Note: This issue includes news that CIC member institutions reported from mid-spring through mid-July 2022.
Celebrating Achievements
Five of the 20 students who were selected nationally to receive Scholarship America's 2022 Dream Award are matriculating at CIC member institutions. They include Mercer University's (GA) Anysia Boozer; Augsburg University's (MN) Logan Bradley; University of the Incarnate Word's (TX) Elizabeth-Tho Doan; Gallaudet University's (DC) Mara Land; and Lindenwood University's (MO) Jena Parry.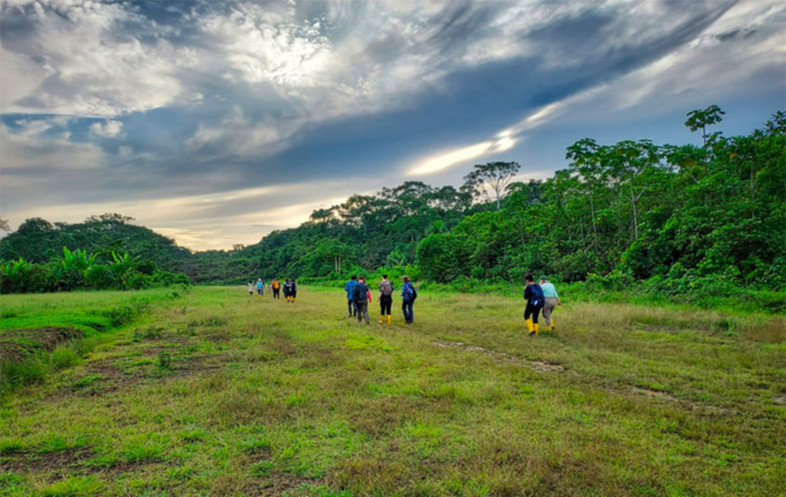 Creating Partnerships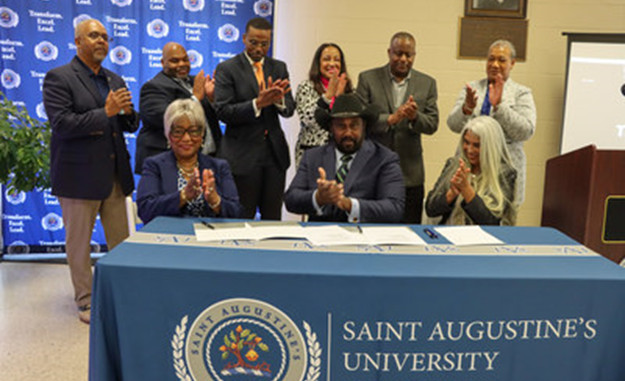 Belmont Abbey College (NC) and the Institute of World Politics (IWP) announced a partnership in international affairs education. This new partnership pairs two institutions focused on giving students the skills necessary to succeed in the world of politics, statecraft, and national security. Once accepted into IWP's onsite MA program, ten Belmont Abbey students will receive a $2,200 scholarship each semester, be eligible for additional IWP merit-based scholarships and tuition discounts, and receive priority consideration for IWP's internship program.
Dillard University (LA) has partnered with Brookhaven National Laboratories, a multidisciplinary laboratory that delivers discovery science and transformative technology, to create career pathways for students. The initiative will provide summer internships for Dillard's pre-law students in the laboratory's legal department while providing coursework programming in government contracts. The partnership includes exchange visits between Brookhaven Lab and Dillard faculty members and students. Brookhaven Lab will offer short courses at both the University and the laboratory.
Trocaire College (NY) has newly partnered with Gerard Place to offer healthcare training courses in phlebotomy, sterile processing, and pharmacy technician skills. Each of these certificate programs can be completed in as little as three months and will help connect students with the resources and training needed for a new career. Gerard Place is a New York nonprofit dedicated to improving the lives of people striving to break the cycle of poverty through education, employment, vocational training, life skills classes, and counseling.
Emory & Henry College (VA) announced it has partnered with "timelycare Telehealth for Students", a leading virtual health and well-being solution in higher education, to offer students free and equitable access to medical and mental health support and to improve student well-being, engagement, and retention. timelycare offers students same-day, 24-hour availability for virtual visits with healthcare professionals; scheduled counseling sessions; advanced psychiatric care including non-controlled substances; and health coaching.
In July, Gallaudet University (DC) joined the Consortium of Universities of the Washington Metropolitan Area to address gun violence through research-based recommendations for action. The effort, entitled The 120 Initiative (named in honor of the more than 120 people who die on average each day from gun violence) will engage subject-matter experts in a wide range of areas, such as gun violence, public and mental health, polarization, business sector engagement, citizen advocacy, education, and technology. The 120 Initiative will share a series of evidence-based recommendations that provide all sectors with practical, tangible steps they can take, individually and collectively, to drive down gun violence.
Two CIC members in Ohio, Otterbein University and Antioch University, announced their intention to join forces to create a national university system focused on educating students for careers and to prepare students to advance social justice, democracy, and the common good. The new system of affiliated universities is built around the concept of shared graduate and adult-learner programs, while each institution will keep its distinctive undergraduate programs and identity. It allows both universities to expand degree offerings, offer programs in more locations, and provide innovative learning modalities including online, low-residency, and hybrid instruction. It also contains costs through shared services and improved technologies.
Calvin University (MI), in partnership with Sun FundED, a Carmel-IN based company, became the first university in the state of Michigan to pursue Solar-as-a-Service. It is designed to make solar energy the easiest and most valuable way for educational institutions to dramatically cut operating expenses, mitigate risk, support sustainability, and educate students about green power. As a signer of the President's Climate Commitment in 2017, Calvin University is committed to becoming carbon neutral by 2057.
Hilbert College (NY) partnered with BestSelf Behavioral Health to deliver Hilbert's associate degree in alcohol and substance abuse counseling to BestSelf employees. Hilbert's two-year program consists of 20 courses, including the course sequence needed for Certified Addiction Counselor (CAC) certification. The program is designed to allow a student to complete the degree in an online or hybrid model.
Major Gifts, Grants, and Campaign Successes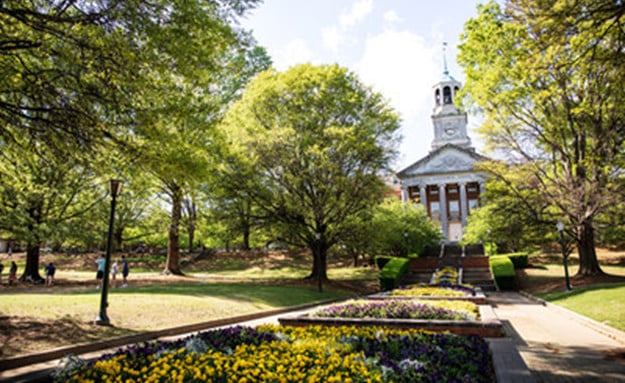 Five CIC member colleges and universities were among 19 Historically Black Colleges and Universities selected by JP Morgan Chase to receive part of an expanded five-year, $30 million commitment to the financial and career success of students. Clark Atlanta University (GA), Johnson C. Smith University (NC), Morehouse College (GA), Spelman College (GA), and Wilberforce University (OH) will participate in Chase's Advancing Black Pathways initiative, launched in 2019 to chart clearer pathways toward economic success and empowerment within the Black community.
Two CIC member institutions in May announced gifts of $25 million.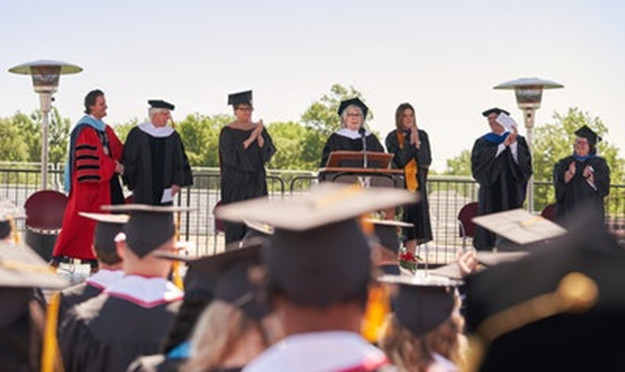 The University of Pikeville (KY) also received $25 million, the largest single donation in its 133-year history, from an anonymous family foundation to start Appalachia's first dental school. The gift will fund a college of dentistry in the mountains of Appalachia and dramatically improve regional access to health services.
Flagler College (FL) is poised to make key investments in its future, thanks to a $12 million, 3-1 matching gift from the William R. Kenan, Jr. Charitable Trust. This gift marks the largest single donation to Flagler College since its inception. The Kenan Trust's gift will allow Flagler to address issues critical to the student experience, including increased financial aid, academic program enhancements, improved technological infrastructure, and the restoration, preservation, and better utilization of the campus's historic buildings, specifically the former Hotel Ponce de Leon.
Two CIC member colleges and universities each received $10 million private donations to boost financial aid and academic programming and support for students.
Whitman College (WA) received a $10 million gift that will be used to create the J. Walter and Katherine Weingart Opportunity Scholarship to meet the full financial need of students from Washington state.
And Centre College (KY) received a $10 million gift from an anonymous donor to support access to study abroad, internships, and other educational opportunities for first-generation students. The gift will enable Centre to provide all incoming first-generation students with $5,000 in enrichment funding in addition to their financial aid package.
Hood College (MD) received a $6 million grant from the Maryland Independent College and University Association (MICUA) Capital Grant Program in support of a $20.1 million project to renovate and expand the Hodson Science and Technology Center. This project includes a 32,000-square-foot addition to the Center to accommodate growth in the College's STEM programs, such as bioinformatics and cybersecurity.
Goshen College (IN) was awarded a $4 million grant from the U.S. Commerce Department's Economic Development Administration to triple the size of the college's nursing program facilities and expand enrollment capacity for an expanded nursing program.
Roanoke College (VA) received a $3.5 million gift from former Roanoke president and first lady, David and Susan Gring, to support student research and the college's planned Science Center. Plans for the center include state-of-the-art teaching and learning spaces and a complete renovation of the Life Sciences and Trexler buildings. The plaza of the Science Center will be named the Dr. David M. and Susan D. Gring Plaza.
Twenty-one CIC member colleges and universities have been awarded million-dollar Pathways for Tomorrow grants from the Lilly Endowment. The initiative seeks to help theological schools strengthen and sustain their capacities to prepare and support pastoral leaders for Christian churches. CIC members selected for the program include Anderson University (IN), Andrews University (MI), Ashland University (OH), Baylor University (TX), Biola University (CA), Campbell University (NC), Earlham College (IN), Eastern Mennonite University (VA), Eastern University (PA), Fresno Pacific University (CA), Grace College (IN), Indiana Wesleyan University (IN), Milligan University (TN), North Park University (IL), Northwest Nazarene University (ID), Oakwood University (AL), Palm Beach Atlantic University (FL), Shaw University (NC), Southeastern University (FL), Saint John's University (MN), and Virginia Union University.
The U.S. Department of Education awarded three CIC members grants of more than $1 million to expand their TRIO programs to identify, motivate, and serve individuals from disadvantaged backgrounds. California Lutheran University received $3.6 million, Stillman College (AL) received $3.2 million, and Wilkes University (PA) received $2.2 million.
In May, Xavier University of Louisiana was presented with a $2.5 million check to jumpstart the university's renovations for a new STEM and Pre-Health student advising center. Congressman Troy A. Carter, Sr., presented the gift as a federal community funding project.
Briar Cliff University (IA) received a $2 million grant from the U.S. Economic Development Administration to create the School of Interprofessional Health and Help Sciences™, a health care workforce training facility. With the funds, Briar Cliff will renovate Toller Hall and add a new academic wing to co-locate all health care sciences programs. The university is expected to increase the number of graduates in health care fields by 47 percent.
Gannon University's (PA) Highmark Events Center was awarded $1.5 million through the state's Redevelopment Assistance Capital Program. The grant will support the university's planned renovations to the Highmark Events Center, to enhance opportunities for athletic events, community lectures, concerts, camps, events and programs, and to create economic support for the region.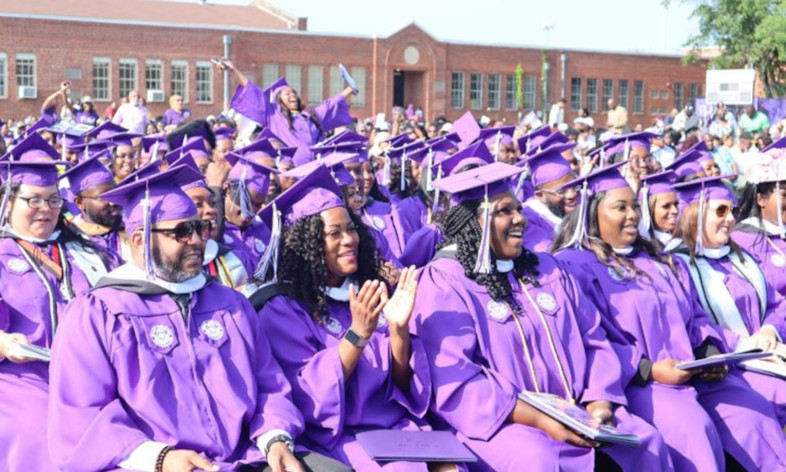 New Schools, Institutes, and Programs
Morehouse College (GA) will become one of the first "metaversities" in the U.S. this fall. It is one of ten higher education institutions (and the only CIC member college) partnering with VictoryXR to create an immersive virtual reality learning experience. The Morehouse College Metaversity features a "digital twin campus"—an exact digital replica of the campus—that will offer enhanced capabilities such as partnering with libraries, museums, and educational institutions for immersive and collaborative learning experiences. Students will receive a virtual reality headset to recreate the experience of physically attending class.
Two additional member institutions announced new technology/data science degrees.
Culver-Stockton College (MO) will add a bachelor of science degree in computer and data science, which combines traditional computer science coursework with data analytics. Students will design, process, analyze, and present information that will enable them to become proficient in programming and data analysis.
Trine University (IN) announced new programs. It will launch a bachelor of science in extended reality (XR) degree program, one of the first in the nation to prepare students to apply the technology across multiple disciplines. Trine's XR curriculum will emphasize skills such as 3D modeling, testing, immersive interactive media creation, critical analysis, optimized software engineering, artificial intelligence, and problem-solving, in a collaborative environment. Trine will also offer new associate and bachelor's degrees in industrial engineering technology to equip graduates with skills to apply methodologies and tools to real-world manufacturing and design processes, and to increase production quality while reducing costs and lead times.
Rider University (NJ) announced the creation of a new College of Arts and Sciences. The initiative merges the College of Liberal Arts and Sciences with Westminster College of the Arts. The new College of Arts and Sciences will consist of four schools, three of them new: Westminster Choir College, the School of Media and Performing Arts, the School of Humanities and Social Sciences, and the School of Science, Technology and Mathematics.
Xavier University of Louisiana announced plans to establish the Graduate School of Health Sciences and Medical School. The new school will build on the success of its College of Pharmacy and add several graduate degrees, including a physician's assistant program, a master's in public health program, and programs in speech pathology, pharmaceutical studies, and health analytics.
Hastings College (NE) and the University of Nebraska Medical Center (UNMC) have launched a new cooperative program, the Hastings-based Pharmacy Early Assurance Program that offers students a path to UNMC. High school seniors interested in pharmacy can apply to Hastings College and the Early Assurance Program. Students in the program will be assured a slot in UNMC's College of Pharmacy provided students maintain a 3.5 GPA at Hastings College and meet UNMC pre-requisite requirements.
St. Thomas Aquinas College (NY) launched a new master of business administration in healthcare management and informatics to address the growing need for qualified healthcare industry leaders. This new concentration offers a blend of healthcare management, informatics, finance, health information management, and law and ethics coursework. And Muhlenberg College's (PA) School of Continuing Studies launched a bachelor's of business administration with a concentration in project management, an addition to its accelerated degree program offerings. Graduates of the program will be able to initiate, plan, manage, execute, and close a project according to the project life cycle.
Indiana Wesleyan University announced plans to launch a new engineering program that will offer five specializations in civil, computer, design, electrical, and mechanical engineering. The program will also partner with IWU's Division of Art + Design on collaborations which will allow resource sharing of resources.
Saint Augustine's University (NC) announced the creation of the nation's first HBCU Urban Access Hub to advance equity in education by taking the HBCU experience to urban communities where there is no HBCU. The HBCU Urban Access Hub offers a cost-effective opportunity for students to take courses from Saint Augustine's and seamlessly accumulate college transfer credit while matriculating at their home institutions. The first institutions to join Saint Augustine's in this venture are Wayne County Community College District and Cass Technical High School, both located in Detroit, MI.
Clarke University (IA) in May launched an accelerated elementary education degree program to help professionals in the field, such as substitute teachers and paraprofessionals, take the next step in their careers while working full-time. The program blends online course work with face-to-face student teaching opportunities.
York College's (PA) new cannabinoid chemistry major, in partnership with Groff North America, introduces a bachelor of science program that is the first of its kind in the mid-Atlantic region. The cannabinoid chemistry major will address the growing demand for trained chemists in this field: students can specialize in natural production, extraction, purification, and analysis.
Campus Name Changes
Molloy College (NY) officially changed its name to Molloy University in June. In addition, on the cusp of its 75th anniversary, St. John Fisher College (NY) in July changed its name to St. John Fisher University.
Have a potential news item for Campus Updates?
Please email news items to Susan Jenkins, assistant vice president for communications, at sjenkins@cic.edu. CIC also is interested in receiving "action" photos for possible inclusion.