Leaders from CIC member institutions gathered in November at the 2022 Institute for Chief Academic Officers with Chief Financial and Chief Enrollment Officers and in January for the 2023 Presidents Institute. Colleagues engaged in timely and practical discussions on how to design a thriving future for their institutions and shape the trajectory of the independent sector in higher education as a whole.

After thinking creatively in community, participants returned to their campuses with visions of their institutions' futures that would address their current campus and student needs and leave a legacy of progress and innovation in a time of great change.

Learning sessions, workshops, and roundtable discussions provided time to learn about and discuss a wide range of topics that are relevant to campus leaders now and in the future, while reminding participants about historical perspectives that cannot be ignored if we are to learn from a sometimes-difficult past. Foundational workshops were held for the first time during the Institute for Chief Academic Officers. The workshops focused on important and topical issues, outlined best practices in nuanced language, and provided useful information and actionable steps that participants could take back to their campuses. Each workshop was followed by concurrent sessions that delved more deeply into the topic.

The topics were selected from a recent survey of CIC members that revealed the top priorities of presidents and chief academic officers. Several central themes emerged from these sessions and workshops:
Forward-Looking Leaders
Workforce Development
Financial Sustainability
Data-Informed Decision Making
Diversity, Equity, and Inclusivity
Institute Fast Facts
Attendees:

Nearly 700 people attended the Presidents Institute.
Over 500 people attended the Institute for Chief Academic Officers with Chief Financial and Chief Enrollment Officers.
Almost 300 member institutions from 44 states and 7 countries were represented at the Presidents Institute.
Nearly 300 member institutions from 43 states and 4 countries were represented at the Institute for Chief Academic Officers with Chief Financial and Chief Enrollment Officers.

Most popular sessions, according to Guidebook:

Presidents Institute

By the Numbers: Using Big Data to Build and Shape Enrollment Success
Financially Sustainable Strategies for Smaller Colleges
How to Manage Changing Workplace Expectations of Faculty and Staff
Innovative Mergers, Collaborations, and Partnerships
Legal Issues that Keep Presidents Up at Night
Maximizing the President-Spouse Partnership in Fundraising
The Role of the President in Fostering Democracy and Citizenship

Institute for Chief Academic Officers

Attracting and Retaining a Student Population that Meets Academic, Enrollment, and Financial Needs
Badges, Microcredentials, and Certificates
Cultivating Leadership Teams that Work Well Together
Data Informed Program Portfolio Development
Effective Practices in Supporting Diverse Student Populations
Navigating a Challenging Landscape: Endowments and Financial Sustainability
Strategic Program Expansion: Adding Graduate Programs and Professional Programs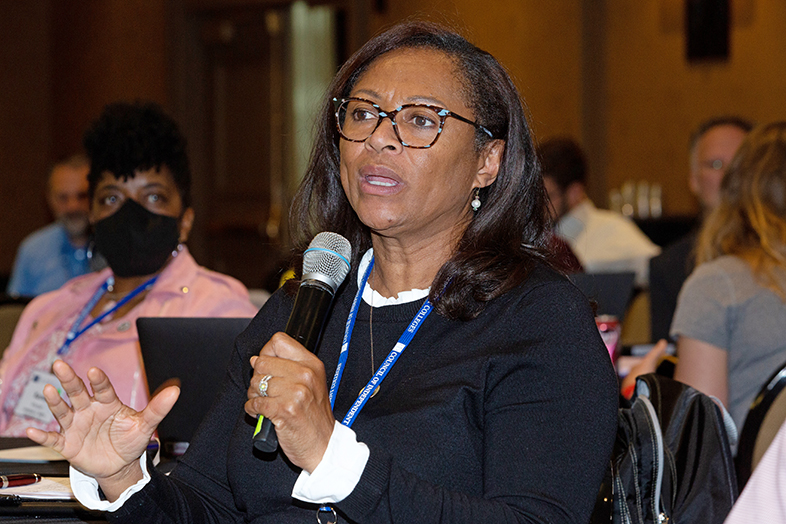 Celebration of Independent Higher Education
The CIC Celebration of Independent Higher Education at this year's Presidents Institute took place at San Francisco's Museum of Modern Art. Guests enjoyed dinner, drinks, and an opportunity to tour one of the museum's permanent exhibitions with 33,000 works of painting, sculpture, photography, architecture, design, and media arts as we celebrated their contributions and dedication to independent higher education.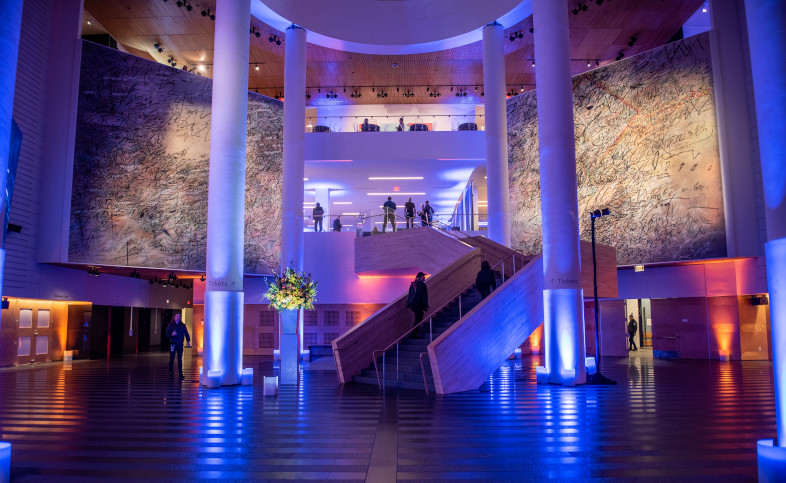 Institute Sponsors
CIC is grateful for the continued generous support of the sponsors of the Institutes. Sponsors provide industry-leading expertise in all aspects of institutional management to CIC members.