The Presidential Renewal program is designed to support the personal revitalization of experienced member presidents at CIC institutions who will continue to serve in the vital role of the college presidency.

Following a successful inaugural cohort, CIC is currently accepting applications for the 2024–2025 program year. Applications are due on Monday, January 15. Twelve currently serving CIC member presidents will be selected to participate.

CIC is grateful to Lilly Endowment Inc. for its ongoing support of the Presidential Renewal program.
"So often, we focus on the meaning of our work for our institutions, and rightly so, but to persevere in this role, the presidency must provide vocational meaning and personal fulfillment to those who have accepted this important leadership role. The CIC Presidential Renewal program provides the time and resources to do just that, all within the context of a supportive community of peers. It provides a judgment-free environment for presidents to discern, learn, and grow. It has provided tools to sustain me as an effective and happy president."

Rev. Larry Hostetter, President, Brescia University
Program Goals, Benefits, and Structure
Effective leadership requires passion for an institution's mission and a relentless drive to achieve it. Just as a high-performance athlete requires a period of recovery after intense exertion, presidents must sustain their own leadership momentum with similar attention to rest and recalibration. This program explicitly addresses valences of renewal, from the intellectual scaffolding of a president's future strategy to the physical, emotional, and spiritual energy required to implement it. In addition to rich content, the seminars will provide space for reflection and exchange with a small fellowship of presidents and partners seeking their own renewal.

Selected participants will take part in the following required elements:
An introductory webinar in early June 2024;
A four-day Summer Seminar in late June 2024;
A mid-fall 2024 webinar; and
A two-day Winter Seminar in January 2025.
In preparation for the Summer Seminar, participants will respond to a guided personal inventory that takes stock of their personal leadership during the first phase of their presidency and their hopes for the next stage. Between the Summer and Winter Seminars, participants will draft a personal strategic leadership and personal sustainability plan for the next three years. Participants will leave the seminar with a personal roadmap for their own leadership sustainability that addresses concepts of physical strength, work/life balance, and spiritual and vocational engagement.

Seminars and webinars include readings, writing prompts, discussions, exercises, small group exchanges, debriefings, the sharing of personal narratives, and opportunities to learn about and participate in varied practices of renewal. In addition, there will be opportunities for one-on-one consultations with program leaders. These structured opportunities, coupled with space for supportive peer relationships to develop, will provide fertile ground for personal growth and renewal throughout the seven months of the program.
Participants
Applicants to the Presidential Renewal program should be currently serving CIC member presidents who started their term on or before July 2019. They should be interested in a mind, body, and soul exploration of sustainable leadership practices that will support the next chapter of their institution's history.

Individuals who contribute to the diversity of perspectives and experiences in the program are especially encouraged to consider participating.

Each cohort includes approximately 12 presidents, and many will participate with a spouse or partner. Spouses and partners are strongly encouraged to engage fully in this exploration: special sessions have been designed to respond specifically to their needs and aspirations. Even though a presidential partner may serve in a variety of capacities within the institution and outside of it, including maintaining a separate professional career, the presidency has profound implications for relationships and family life.
Program Dates and Cost
Introductory Webinar
June 4, 2024

An introductory session will be held virtually on Tuesday, June 4, from noon to 3:00 p.m. ET.
Summer Gathering
June 16–19, 2024

The Summer Seminar will be held at the Everline Resort & Spa in Olympic Valley, California, an AAA Four Diamond resort nestled in the heart of the Sierra, five miles from Lake Tahoe. The seminar will begin at 3:00 p.m. PT on Sunday, June 16, and end by 4:00 p.m. PT on Wednesday, June 19. Please note that participants are required to participate in all aspects of the Summer Seminar and therefore may need to travel the day before and/or after the seminar.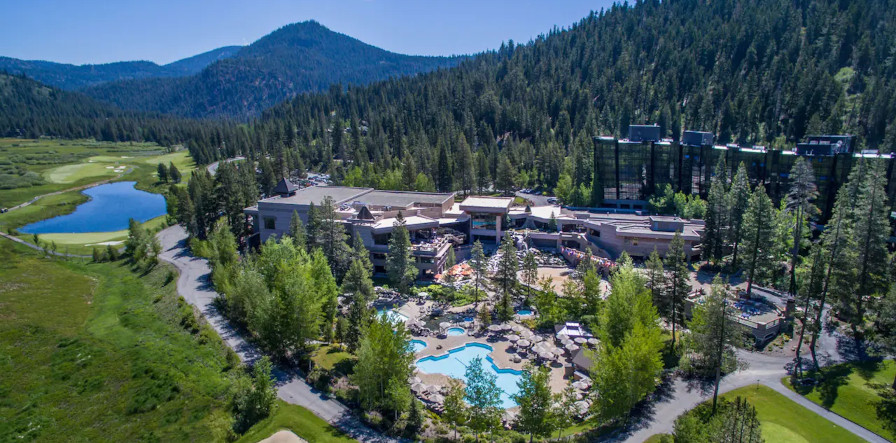 Fall Webinar
September 12, 2024

A session will be held virtually on Thursday, September 12, from 1:00 to 3:00 p.m. ET.
Winter Gathering
January 3–4, 2025

The Winter Seminar will be held at the JW Marriott San Antonio Hill Country Resort & Spa, immediately preceding the 2025 Presidents Institute. The seminar will begin at 8:00 a.m. ET on Friday, January 3, necessitating an arrival on Thursday, January 2.
---
Thanks to a generous grant from Lilly Endowment Inc., there is no program fee to participate. CIC will provide participants and their spouses/partners all seminar materials as well as meals and lodging at both seminars for the duration of the program dates. In addition, CIC will provide a modest travel stipend for the Summer Seminar.

Participants are expected to cover all travel costs for the Winter Seminar (which is co-located with the Presidents Institute to reduce travel expenses) and travel costs exceeding the stipend provided for the Summer Seminar.
"Participating in the CIC Presidential Renewal program was even better than I could have imagined and will ensure that I am able to offer Earlham my best self. I was very surprised at how quickly I and my fellow presidents felt safe sharing our exhaustion, our concerns, and our very real love for our institutions. On the last day it struck me that I could have a "new" presidency without changing colleges—my "first" presidency was about putting out fires and making critical changes to ensure Earlham's long-term sustainability. And now in my "second" presidency—really the second phase of my continuing presidency—I can focus on consolidating those gains and supporting the community as it heals from all the disruption of the last few years."

Anne M. Houtman, President, Earlham College and Earlham School of Religion
Program Leadership
Michael Le Roy and Celeste Schenck serve as co-directors of the Presidential Renewal program.
Michael Le Roy is president emeritus of Calvin University in Michigan, having served as president from 2012 to 2022. He previously served as executive vice president, vice president for academic affairs, dean of the faculty, and professor of political science of Whitworth University and as faculty member at Wheaton College. He is principal of Michael Le Roy Associates, an advisor for MyNextSeason, and a member of the Macatawa Bank board of directors. Le Roy is passionate about investing in higher education leaders; he is currently working on a book that will provide leadership guidance to new college and university presidents. In this program, Le Roy is interested in supporting participants to become connected to the origin of the spirit of their work, to think about the connection between personal and physical life and professional sustainability, and to guide a renewed sense of purpose. Le Roy earned his BA in international studies and peace studies from Whitworth College; his PhD in political science, comparative politics, and international relations from Vanderbilt University; and attended the Harvard University Graduate School of Education. He won a Fulbright Award, which supported his research at Gothenburg University in Sweden.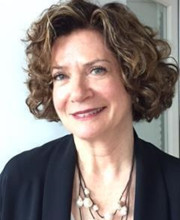 Celeste Schenck is president emerita of the American University of Paris, where she previously served as provost, dean, and professor of comparative literature. An expert in global higher education, she founded The American International Consortium of Academic Libraries (AMICAL), a consortium of American universities across Europe, the Middle East, Central Asia and North Africa; and served as president of the Association of American International Colleges and Universities (AAICU), a presidents' organization spanning American-style universities across the world. Schenck is a Coaches Training Institute (CTI) and Organization Relationship Systems Coaching (ORSC) coach interested in supporting mid-to-late career academics. In this program, she is interested in bringing together concepts of storytelling with powerful experiential opportunities to guide participants in creating a roadmap to their next chapter. She is a former member of the CIC Board of Directors and currently serves on the board of the American University of Kurdistan. Schenck earned her BA from Princeton University and her PhD from Brown University. She founded two series in women's poetry and feminist literary theory and has published widely on women's autobiography; modern poetry; critical theory; and on development, educational, and pedagogical issues.
Other program facilitators will include Andrea Nelson Le Roy and Dominique Delor.
Following a formal education and a career in counseling and social work, Andrea Nelson Le Roy was trained in spiritual direction with the Dominican Sisters of Grand Rapids and has been practicing as a spiritual director since 2014. While she was raised in the Protestant tradition, she welcomes the opportunity to work with individuals from all faith backgrounds or those who have little to no experience in organized religion.
Dominique Delor is a medical doctor and longtime director of public health within the French national health system. He has experience managing work-related health in collective situations from schools to major corporations. In retirement, he joins humanitarian missions to Madagascar and Zambia. He is particularly interested in stress management and high-performance aging and looks forward to working holistically with participants eager to improve their physical health and resilience.
Application Details
Applicants whose materials are received by Monday, January 15, 2024, will be given priority consideration. Applicants will be notified of selection decisions by Friday, February 2, 2024.
Presidents of CIC member institutions interested in participating are asked to submit a brief application packet online. Applications consist of the following items:
Completion of an online application question set that includes contact information for the applicant as well as professional and personal information about the applicant, including whether a spouse or partner intends to participate in the program.
A letter of application of no more than two pages prepared by the applicant that describes how they hope this program will meet their expectations for leadership renewal in the context of their own presidential goals for the next three years. The letter should affirm their commitment to attend all sessions of the renewal experience, engage fully in the experience, and support the leadership development of others in the cohort; and
A brief letter of support for their participation in this program from the institution's board chair.
Please note: If you are unavailable to participate during this program year, CIC will offer this program at least one more time. A call for applications for the 2025–2026 academic year will be issued in Fall 2024, applications will be due Winter 2025, and the Summer Seminar will be held June 22–25, 2025.
Contact Information
Michael Le Roy and Celeste Schenck serve as co-directors of this program. Members can direct questions about the program to Michelle Friedman by email at mfriedman@cic.edu. They can also write to Michael Le Roy at mleroy@cic.edu or to Celeste Schenck at cschenck@cic.edu.