For the latest news about the Legacies of American Slavery initiative — including a resource database, a blog, weekly lists of curated links, and opportunities to become more involved — visit www.legaciesofslavery.net.
Slavery has often been called America's "original sin," and Americans of all races have grappled with the history and multiple legacies of slavery for generations. America's colleges and universities have always been deeply enmeshed in this history—in some cases, because of their geographic locations or their unique institutional histories (including those that were founded by slave owners or established to educate freedpeople and their descendants). Many independent colleges already pursue innovative research, teaching, and community engagement to enhance understanding of the legacies of slavery. Others are poised to forge robust partnerships with community and regional organizations to promote public discussion of contentious issues and explore ways that the legacies of slavery might be addressed through civic action. This project is designed to support initiatives at the campus, regional, and national levels.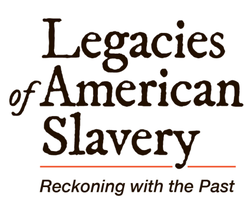 Legacies of American Slavery is a multi-year project, providing a variety of opportunities for CIC member institutions, their faculty members and students, and community-based partners to participate in research, teaching and learning, and public discussions about the legacies of American slavery. In February 2021, CIC announced the selection of seven institutions to serve as Regional Collaboration Partners—that is, coordinating hubs for a national network of other colleges, universities, and community partners. The Regional Collaboration Partners play an essential role in shaping and administering the national network, using funds provided by CIC. CIC also named a dozen colleges and universities (listed below) as Institutional Affiliates. These institutions also play a key role in developing the national network.

Legacies network activities began in earnest in Summer 2021. In Spring 2022, CIC hosted a National Virtual Symposium and in Fall 2022, the Regional Collaboration Partners hosted a series of thematic conferences. The Gilder Lehrman Center for the Study of Slavery, Resistance, and Abolition (GLC) is hosting faculty seminars and public history institutes for CIC member institutions in 2022 and 2023. The initiative will culminate in a national conference in Fall 2024.

Legacies of American Slavery is an initiative of the Council of Independent Colleges, in cooperation with the Gilder Lehrman Center for the Study of Slavery, Resistance, and Abolition at the MacMillan Center, Yale University. It is supported by a generous grant from the Mellon Foundation with supplemental funding from the National Endowment for the Humanities.
The Legacies Network
Regional Collaboration Partners
The following institutions will serve as Regional Collaboration Partners, with a primary focus on six legacy themes:
Austin College (TX): "Racial Violence and Resistance"
Centenary College of Louisiana (LA) and Huston-Tillotson University (TX), in partnership: "Race, Health, and Medicine"
Dillard University (LA): "Cultural Creativity"
Lewis University (IL): "Race, Place, and Migration," with "Mass Incarceration" as a secondary theme
Meredith College (NC): "Contested Citizenship," with "Economic Disparities" as a secondary theme
Sewanee: The University of the South (TN): "Commemoration and Memory"
Institutional Affiliates
These colleges and universities* have demonstrated a powerful commitment to exploring and reckoning with the effects of slavery on the lives of their institutions, their communities, and the nation as a whole:
Columbia College Chicago (IL)
Drury University (MO)
Fisk University (TN)
Fontbonne University (MO)
Johnson C. Smith University (NC)
Messiah University (PA)
Roanoke College (VA)
Shenandoah University (VA)
Tougaloo College (MS)
Ursuline College (OH)
Wofford College (SC)
*Bloomfield College (NJ) served as an Institutional Affiliate until July 1, 2023, when it became part of Montclair State University.
What Is a Legacy of Slavery?
You can download the full essay by David Blight, excerpted here:

Because slavery is so central to the history of the United States—its origins, economic development, society, culture, politics, and law—it has left in its wake a wide array of legacies that seem ever-present yet ever-changing in our world. Sometimes the question of slavery's legacy seems out-of-focus, inaccessible, or expressed in fuzzy language. Other times the legacy of slavery and emancipation may confront us when we least expect it. In 1961, in an essay in the New York Times titled "As Much Truth as One Can Bear," James Baldwin observed that when Americans reflect on their history, the "words are mostly used to cover the sleeper, not to wake him up." Indeed, the living meanings, surviving challenges, and sometimes seemingly intractable problems born of great events or vast human practices and systems from the past are what make history matter. This is why legacies matter. And that is why the Council of Independent Colleges and the Gilder Lehrman Center have launched the Legacies of American Slavery project….

What then is a legacy? A historical legacy can be an idea or an eternally recurring question at the root of a dream—for example, "Why is human equality so hard to achieve?" A legacy can be emotional, manifesting itself in habits of thought, assumptions, behaviors, and lasting psychological patterns of struggle, action, or expectation. A legacy can be political, emerging in voting tendencies and recurring public policy issues. A legacy can be economic, evolving in patterns of growth and access or lack of access to material goods, services, human capital. A legacy can exist in law, in court decisions, in government policies that change when challenged or revert to older practices in times of reaction. Legacies can be laid down and commemorated in stone, in bronze, in musical traditions, in all manner of artistic forms. Legacies can be embodied in a very literal sense, as patterns of health and disease that can be traced to past experience through medical research. A legacy might be as local as a family story passed from generation to generation, or as big as a national origin narrative. Legacies can be institutional, growing as part of organizations that exist to educate, advocate, preserve, protest, or advance a set of ideas….
David W. Blight is Sterling Professor of History, of African American Studies, and of American Studies at Yale University, where he also directs the Gilder Lehrman Center for the Study of Slavery, Resistance, and Abolition. His latest book, Frederick Douglass: Prophet of Freedom, received the Pulitzer Prize for History in 2019. His previous books include Race and Reunion: The Civil War in American Memory and American Oracle: The Civil War in the Civil Rights Era. Prior to joining the Yale faculty in 2003, Blight taught at Amherst College, North Central College, Harvard University, and the public high school in his home town of Flint, Michigan. Blight is the director of CIC's Legacies of American Slavery project.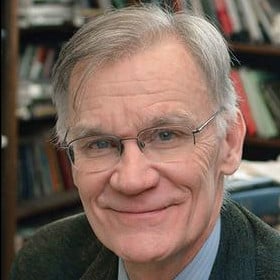 An Overview of Legacy Themes
Each of the Regional Collaboration Partners is focusing on one or two of the following significant legacies of American slavery. This is not an exhaustive list. Indeed, CIC expects that institutional and regional activities across the network of participants will address other legacies of slavery as well, and that institutions or individual faculty members will have compelling reasons to focus on a legacy theme that is coordinated by a regional partner outside of their home region. Download a detailed list of the Legacy Themes.
COMMEMORATION AND MEMORY: The selective commemoration and remembrance of slavery, the Civil War, emancipation, and segregation—as well as the expansion of civil rights and the celebration of African American history and identity—through memorials, statues, architecture, place names, or other expressions.

ECONOMIC DISPARITIES: Persistent disparities of wealth, income, and home ownership by race; persistent industrial and economic underdevelopment in parts of the South and cities across the nation; and varieties of unfree and semi-free labor since emancipation.

CONTESTED CITIZENSHIP: The constitutional legacy of slavery—reflected in the jurisprudence initiated by the 13th, 14th, and 15th Amendments—and broader conflicts about rights (especially voting rights), liberties, and civic responsibilities based on race.

CULTURAL CREATIVITY: Cultural expression in all its forms as a way to understand and cope with slavery and its aftermath, including artistic legacies in theater, art, dance, music, poetry, and fiction, but also in popular culture, folklore, and folkways.

RACIAL VIOLENCE AND RESISTANCE: Organized violence against former slaves and their descendants as well as the organized and ad hoc efforts by African Americans and their allies to resist state and extrajudicial violence.

MASS INCARCERATION: The disproportionate representation of African Americans and other people of color in the criminal justice system as well as the effects of incarceration on families, communities, and the formerly incarcerated.

RACE, PLACE, AND MIGRATION: The impact of internal migrations both before and after Emancipation, such as the "Great Migration" of Southern blacks to Northern cities that began in the early 20th century and spurred new forms of spatial segregation (such as "redlining").

ENVIRONMENTAL JUSTICE: Slavery's lasting effects on America's agricultural system, natural resources, and landscape, explored through environmental history, environmental ethics, and other tools.

RACE, HEALTH, AND MEDICINE: The social and physical legacy of American slavery as reckoned in persistent race-based inequalities in health care, childbirth, and early childhood outcomes—as well as community-based healing and health care traditions.
Contact Information
Please visit the Legacies of American Slavery microsite at www.legaciesofslavery.net for more details about this initiative. Or you can contact Philip M. Katz, CIC director of projects, at (202) 466-7230 or legaciesproject@cic.edu.