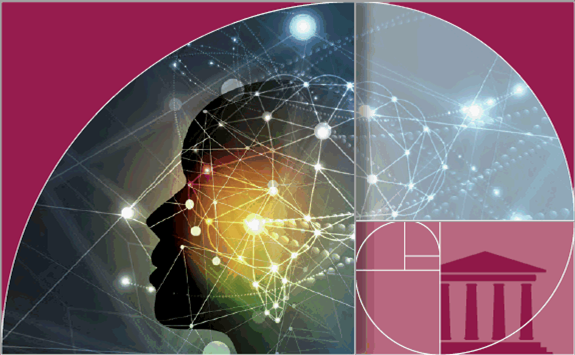 New Currents in Teaching Philosophy is designed to help philosophy instructors at smaller liberal arts colleges offer undergraduate students a more compelling and attractive experience. Philosophy trains students to be exceptionally clear, precise, and rigorous thinkers and writers. It instills the skills and habits of mind they need to identify and navigate the deep sources of uncertainty and ambiguity that pervade modern life. It also provides a model for successful argument and communication across profound differences of opinion.
The Institute brings together the most dedicated philosophy instructors from CIC member institutions and introduces them to the designers of highly innovative, field-tested philosophy courses. These are some of the topics that participants will explore during a week of intensive, collaborative sessions:
diversifying the cannon of philosophy texts;  
philosophy as a guide to "the good life"; and
the intersection of mind and machine (where epistemology, neuroscience, and artificial intelligence collide).
Additional sessions will be devoted to specific pedagogical approaches that faculty members can apply to many philosophy courses.
Participants will leave the Institute with new knowledge from burgeoning fields of philosophical inquiry, novel strategies for teaching philosophy, and concrete plans for innovative new courses. With these resources, participants can attract more students to philosophy courses, recruit more minors and majors, sustain and strengthen the philosophy programs at independent colleges and universities—and push back against a blinkered view of philosophy's value.
The 2023 Institute will be held at the Royal Sonesta Harbor Court Hotel in the Inner Harbor of Baltimore, Maryland. Lodging, most meals, and other expenses will be covered by CIC and the Mellon Foundation. Participants or their institutions will be expected to provide transportation to and from Baltimore, although CIC will provide participants with a stipend to be used toward travel-related expenses.
Nominations are no longer accepted for this program.
This initiative has been made possible through generous support from the Mellon Foundation, with supplemental funding from the National Endowment for the Humanities.
Institute Director
Ned Hall is Norman E. Vuilleumier Professor of Philosophy and former chair of the philosophy department at Harvard University. He is a leading scholar of metaphysics, epistemology, and the philosophy of science. Hall was educated at Reed College and Princeton University, where he received his PhD in philosophy. His books include Causation: A User's Guide, co-authored with L. A. Paul (2013). Hall served for five years as the faculty chair of Harvard's Standing Committee on General Education and in 2019 was named a Harvard College Professor in recognition of his commitment to research and transformative teaching.
Themes and Presenters in 2023
Rethinking the "History of Philosophy" Course
Alison Peterman is associate professor of philosophy at the University of Rochester, where she also serves as faculty advisor to the Rochester Education Justice Initiative, a program for incarcerated students. Her research focuses on Margaret Cavendish, Mary Shepherd, Baruch Spinoza, Isaac Newton, and other early modern thinkers on issues of natural philosophy and the philosophy of cognition. She is currently preparing a book on Cavendish for the Routledge Philosophers series.
Philosophy and the Good Life
Meghan Sullivan is Wilsey Family College Professor of philosophy at the University of Notre Dame and director of the Notre Dame Institute of Advanced Study. Her research focuses on philosophical problems concerning time, modality, rational planning, value theory, and religious belief (and sometimes all five at once). She is author of Time Biases: A Theory of Rational Planning and Personal Persistence (2018) and God and the Good Life with Paul Blaschko (2022).
Minds and Machines
Eric Swanson is professor of philosophy and linguistics at the University of Michigan, where he teaches the popular "Minds and Machines" course, and faculty affiliate at the university's Weinberg Institute for Cognitive Science. He has written widely on the interfaces between language and epistemology, language and metaphysics, and language and ethics.
Narratives of Freedom and Justice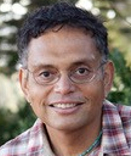 Ronald R. Sundstrom is professor of philosophy at the University of San Francisco, where he also teaches in the African American Studies program and the Honors College. His research embraces philosophy of race, mixed-race identity and politics, political and social philosophy, justice and ethics in urban policy, and African American and Asian American philosophy. He is the author of The Browning of America and The Evasion of Social Justice (2008) and Just Shelter: Integration, Gentrification, and Racial Equality (forthcoming).
Argument Mapping in the Philosophy Classroom
Mara Harrell is teaching professor of philosophy at the University of California San Diego. She specializes in philosophy of science, philosophy of physics, epistemology, and the use of technology to teach philosophy. She is the author of What Is the Argument? An Introduction to Philosophical Argument and Analysis (2016) and received the 2018 Prize for Excellence in Philosophy Teaching, presented jointly by the three leading national philosophy associations.
Building a Vibrant Philosophy Program
John Rudisill is associate professor of philosophy and former department chair, and Elizabeth Schiltz is Raju Chair of East-West Philosophy, The College of Wooster. Rudisill is author of "The Transition From Studying Philosophy to Doing Philosophy," which provided a blueprint for transforming the philosophy curriculum and pedagogy at Wooster.
Contact Information
​For questions about the Institute contact Philip M. Katz, director of projects, Council of Independent Colleges, at (202) 466-7230 or pkatz@cic.edu.
An Additional Resource for Philosophy Instructors
In July 2020, CIC hosted a special webinar — "Teaching Philosophy in Troubled Times" — for faculty members who were nominated to participate in the inaugural Institute. A recording of the webinar is available. During the webinar, Ned Hall (Harvard University) discusses the unique challenges and enduring value of studying philosophy in times of crisis. Meghan Sullivan (University of Notre Dame) describes the evolution of Notre Dame's innovative "God and the Good Life" course. And Paul Blaschko (University of Notre Dame) offers a practical workshop on designing or transforming philosophy courses for an online or hybrid format — with a focus on engaging students and making the best use of digital technologies. The webinar will be useful to faculty members in many liberal arts disciplines, not just philosophy.