Chief academic officers who have served for fewer than two years are invited to participate in this workshop, led by experienced colleagues, that addresses issues that newer CAOs often face. Participants will work in small groups, analyze case studies, and discuss topics such as accreditation; assessment and institutional effectiveness; faculty governance and leadership; appointments, promotions, and tenure and its alternatives; managing time, technology, and paper; and working with peer administrators. Participants will be paired with an experienced CAO mentor.
Workshops require pre-registration as space is limited. The registration fee covers materials, meals, and refreshments. To add a workshop to an existing Institute registration, please contact conferences@cic.edu. Fees: early rate $100 (by September 2); regular rate $150 (after September 2)
Workshop Coordinators
Lori Werth
Provost, University of Pikeville (KY)
Lori Werth is provost of the University of Pikeville in Kentucky, where she leads academic affairs, athletics, admissions, institutional research, student services, and student success, as well as the Kentucky College of Osteopathic Medicine and Kentucky College of Optometry. During her 25 years of higher education experience, she has served in a range of positions, including vice president for enrollment management, associate professor of education, and department chair. Werth has worked closely to develop new programs and maintain institutional accreditation. Werth was selected as a Fulbright Scholar to Japan in 2020, where she had the opportunity to learn about Japan's education system as well as establish networks of U.S. and international colleagues.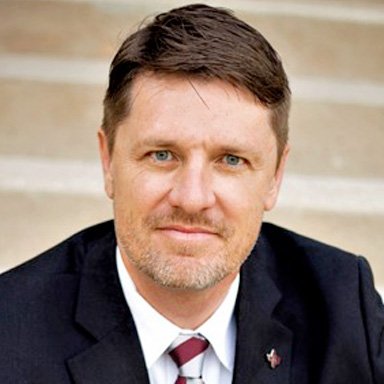 Travis Frampton
Provost and Vice President for Academic Affairs, Schreiner University (TX)
Travis Frampton became provost and vice president of Schreiner University in Texas in 2019. He previously served Hardin-Simmons University as vice president for university mission and strategic vision and professor of religion. His scholarly work focuses on the history of biblical interpretation. In 2001–2002, he was a Fulbright Scholar in the Netherlands, where he studied early modern philosophy and hermeneutics at Erasmus University Rotterdam. He earned a PhD in philosophy from Erasmus University Rotterdam and a PhD in religion from Baylor University.
Workshop Facilitators
Laura Niesen de Abruna, Provost and Vice President for Academic Affairs, Dominican University (IL)
Jeffrey A. Frick, Vice President for Academic Affairs and Dean of the College, Washington & Jefferson College (PA)
Tracy Parkinson, Executive Vice President and Provost, Mars Hill University (NC)
Nathan Phinney, Vice President for Academic Affairs, Northwestern College (IA)
Janet B. Sommers, Provost and Senior Vice President for Academic Affairs, University of Northwestern-St. Paul (MN)
Monique Taylor, Provost and Chief Academic Officer, Champlain College (VT)
Mark Ward, Vice President for Academic Affairs and Dean of the Faculty, University of Dubuque (IA)
Aly Williams, Vice President for Academic Affairs and Chief Academic Officer, Indiana Wesleyan University (IN)
Workshop Schedule
7:15 a.m.
Continental Breakfast
8:00–8:05 a.m.
Welcome
Titi Ufomata, Senior Vice President for Academic Programs, CIC
Lori Werth
Travis Frampton
8:05–8:45 a.m.
Introductions and Meeting the Facilitators
8:45–10:00 a.m.
Developing Professional Relationships to Meet New Expectations
Facilitator: Lori Werth
10:00–10:15 a.m.
Reflection and Break
10:15 a.m.–noon
Case Studies
Noon–1:00 p.m.
Reflection and Lunch
1:00–1:05 p.m.
Afternoon Welcome
Marjorie Hass, President, CIC
1:05–2:50 p.m.
Roundtable Discussions
Moderator: Lori Werth
Topics and Discussions:
Accreditation, Assessment, and Institutional Effectiveness
Board Relations
The Impact of AI on Higher Education: Challenges and Opportunities
Diversity and Inclusion on Campus: Faculty, Curriculum, and Student Life
Student Retention and Success
Leading Change for a Diverse and Inclusive Workplace
Faculty Governance and Faculty Leadership
Wellness: Mind, Body, Spirit
Working with the Cabinet
Work-Life Integration
2:50–3:00 p.m.
Reflection and Break
3:00–3:45 p.m.
What Am I Learning about Myself? What Will I Take Back to Campus?
Moderators: Lori Werth and Travis Frampton
3:45–4:00 p.m.
Mentors Meet New Chief Academic Officers
4:00 p.m.
Workshop for New Chief Academic Officers Adjourns