By Daniel Meyers, NetVUE Online Network Coordinator
---
Last spring, I was invited into a course on wellbeing, and the professor asked me to facilitate a discussion on values. I began with a standard values activity where students sort through a deck of values in three distinct steps, a process I have found to be very impactful. Many readers are likely familiar with a version of this process. In this case, several students shared they had already done the values deck sort before. Some did something similar in high school, some got it through a curricular program from my office, some got it elsewhere in a residence hall. It was clear to me that I needed a new way to talk about values.
Values are a tremendously relatable way to enter conversations about meaning and purpose because they are tangible. I find students might be better able to share with me their values than they would be able to share their purpose or what gives their life meaning. Values are an entry point, but the values deck might need to be reshuffled somehow.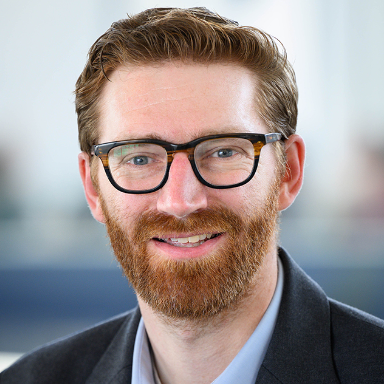 In February I was at the Association for Chaplaincy and Spiritual Life in Higher Education (ACSLHE) conference in Atlanta, and plenary speaker Karen Walrond gave me just what I needed. An author, speaker, coach, and activist, Walrond asked us all to write the names of three people we admire on three strips of paper. From there, we wrote about the characteristics we admire in these three people, and we were guided through a method to tell stories about our three people with others. Admiration. Of course!
Admiration unlocks a new conversation about values. What we admire in others is also very likely what we value for ourselves. So not only did Walrond lead us into writing down a treasure trove of self-articulated values, but she also pointed us to mentors we have who live out these values–just look at the names at the top of each of our sheets! But even more so, admiration carries with it a unique connotation of striving or aspiration. Often we admire what we have not yet attained. After years of sorting values decks, I noticed it was common for students to have a cluster of values that were not yet realized. Writing about those we admire cuts right to that chase; much of what I wrote about my three people were values I hold that I feel I do not yet possess. I've done this exercise with students three times this fall during orientation programs, and each time it not only helped students see their values but also challenged them to reach towards values that are aspirational and to mentors for guidance in that reach.
Having been on both sides as a participant and a facilitator, I encourage you to consider: whom do you admire and why? In your response, you might unlock new values that have never surfaced before. You very likely will feel a sense of purpose around a self-assigned goal to attain such values. That feels big. But staring you in the face might be your first step: a name, a person in your life. A phone call, a cup of coffee, a conversation out of curiosity. Reach out to that person you admire, and then that thing you admire starts to turn into that thing you do. And that thing you do starts to turn into that which gives you fulfillment. And then you are on your way to a slightly clearer life of purpose grounded in values.