CIC is pleased to offer a multidisciplinary seminar, Teaching Vocational Exploration, for full-time faculty members in all fields at colleges and universities that are members of the Network for Vocation in Undergraduate Education (NetVUE). The seminar is designed for early- to mid-career faculty members at the rank of assistant or associate professor or the equivalent. Participants will learn to strengthen the teaching of vocational exploration by probing a variety of understandings of vocation and their importance in educating undergraduates, by developing new courses or course materials or redesigning existing courses, and by establishing a broader network of faculty members committed to teaching vocational exploration.

Thanks to a generous grant from Lilly Endowment Inc., CIC will cover most costs of participation for those faculty members who are selected.
Scroll down for more information; alternatively, you can download this two-page flyer about the Seminar, which can be printed or forwarded to interested faculty members.
One of the most promising ways that faculty members can serve their students is to introduce them to the subject of vocation. What would it mean for students to think of themselves as "called" or "summoned" to use their intellect and abilities to have an impact on the world by doing good? Faculty members committed to vocational exploration strive to help students discover what could constitute a truly good, meaningful, and flourishing life that would lead to well-being for themselves and others. This work can expand, deepen, and enrich faculty members' understanding of the privilege and responsibility of their own callings as teachers.

Participating faculty members will have the opportunity to strengthen their teaching of vocational exploration through three specific emphases of the seminar:
examining different meanings of "vocation" and their importance for undergraduate education;
considering content and teaching methods for courses that focus on vocational exploration; and
reflecting on the shape and experience of the academic vocation.

Discussions also will focus on mentoring students for ongoing vocational exploration, understanding the characteristics of emerging adults, and considering how social, cultural, and institutional dynamics both facilitate and hinder living out one's vocation. In preparation for the seminar, participants will be expected to read a significant selection of materials on vocation and to submit a brief written reflection. They also will be expected, in the academic year following the seminar, to develop a new course or course materials or to redesign an existing course with greater focus on vocational exploration. Seminar participants are invited to gather again, the following summer, for a short weekend "reunion," in which they will be asked to share their experiences of implementing their plans in their classrooms.
Current Status
Up to 16 participants will be selected each year by competitive nomination. NetVUE member colleges and universities may nominate one full-time faculty member—in any discipline or department—at the rank of assistant or associate professor or the equivalent. Selected participants are notified in early December each year for the following summer's seminar.
Click here if you are looking for information on the 2023 Seminar, for which participants have already been selected.
Seminar Leaders
​Paul J. Wadell is professor emeritus of theology and religious studies at St. Norbert College. From 2000 to 2010, he was coordinator for faculty and staff development of St. Norbert's Faith, Learning, and Vocation program. Previously, he taught for many years at Catholic Theological Union. His principal areas of scholarly interest include virtue ethics, the role of friendship in the moral life, and theological and ethical dimensions of vocation. He is the co-author of Living Vocationally: The Journey of the Called Life (2021) and the author of a number of other books, including Happiness and the Christian Moral Life: An Introduction to Christian Ethics (2007), Becoming Friends: Worship, Justice, and the Practice of Christian Friendship (2002), and Friendship and the Moral Life (1989). Wadell participated in the NetVUE Scholarly Resources Project and wrote "An Itinerary of Hope: Called to a Magnanimous Way of Life" in At This Time and In This Place: Vocation and Higher Education (2016). He served as a member of the NetVUE Advisory Council from 2010 to 2020. Wadell earned a BA in English from Bellarmine University, an MDiv and MA in theology from Catholic Theological Union, and a PhD in theology from the University of Notre Dame.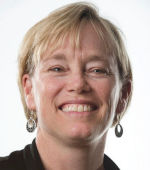 Darby Kathleen Ray is the Donald W. and Ann M. Harward Professor of Civic Engagement at Bates College, where she also is professor of religious studies and director of the Harward Center for Community Partnerships. At Bates, she leads institutional strategy and program development in support of the college's civic mission, teaches in religious studies, leads workshops and seminars in community-engaged learning and research, and develops college-community collaborations. Previously, Ray was a professor of religious studies at Millsaps College, where she also was founding director of the Millsaps Faith and Work Initiative. She is the author of Working (2011), Incarnation and Imagination: A Christian Ethic of Ingenuity (2008), and Theology That Matters: Ecology, Economy, and God (2006). She also participated in the NetVUE Scholarly Resources Project and wrote "Self, World, and the Space Between: Community Engagement as Vocational Discernment" in At This Time and In This Place: Vocation and Higher Education (2016). Ray earned a BA from Sewanee: The University of the South and an MA and PhD from Vanderbilt University—all in religion.

Nomination Details
CIC will select up to 16 participants each year by competitive nomination. As noted above, NetVUE member colleges and universities may nominate one full-time faculty member—in any discipline or department—at the rank of assistant or associate professor or the equivalent.
Faculty members who wish to participate in the seminar should ask the chief academic officer of their institution to submit a letter as described below that makes a case for the nominee's participation in the program. Each institution may nominate one individual. Full-time tenured, tenure-track, or long-term contract faculty members at the rank of assistant and associate professor or the equivalent are eligible to be nominated. Staff members who do not hold a faculty position but who regularly teach significant numbers of undergraduate students are eligible to be considered; in such cases, it is especially important that the nominating letter indicate how that person's participation will have a broader impact on the institution (i.e., beyond the participant's own classroom).
Each nomination should include the completed nomination form, and the following three items, uploaded as a single document:
Nomination letter from the chief academic officer that emphasizes the nominee's qualifications, the nominee's commitment to the institution's mission, and the opportunities the nominee will have to bring insights about vocational exploration back to the home campus (both in classroom teaching and within the larger campus culture);
Nominee's curriculum vitae (no more than five pages); and
Nominee's statement (no more than two pages) indicating reasons for wishing to participate in the seminar, current understanding of and experience with vocational exploration, and the anticipated results for the nominee's teaching, research, and/or curricular development (including impacts on the wider campus culture). Note: the nominee's statement must include a tentative description of the new or revised course(s) or course module(s) that the faculty member hopes to develop through participation in the seminar.
Follow this link for the nomination portal.
Nomination Deadline: Friday, September 29, 2023

Selection of Participants Announced: December 4, 2023
Location and Expenses
The seminar takes place June of each year, at a location in the Midwest. Timing and location of the 2024 seminar will be announced later this year. Thanks to generous support from Lilly Endowment Inc., CIC will cover most seminar costs, including materials, lodging, and meals, and will provide a travel reimbursement of up to $800 per participant. Since the first seminar in 2017, a total of 100 participants have been selected for this program.
Contact Information
​For questions about the seminar or the nomination process, contact David S. Cunningham, executive director of NetVUE, at (616) 632-1060 or dcunningham@cic.edu.
About NetVUE
Learn more about NetVUE, including the array of programs and services that are available to member institutions.