Undergraduate students today face significant pressures from many sectors of society. These include not only the traditional expectations of college students—that they need to be preparing for employment and shaping their future within households, organizations, and communities—but also the broader anxieties presented by political polarization, an uncertain economy, and a range of current and potential challenges on a global scale. With such complexity the substance of undergraduate education now commonly includes both the liberal arts and applied fields. Although most undergraduates at independent colleges are introduced to liberal arts, more students are choosing academic majors in applied fields such as business, education, engineering, health care, or information sciences.
The scholars in this seminar considered how best to present today's students with the means to think about the issues that arise when vocational language is employed within specific disciplines or applied fields. Does vocation take on different meanings among different fields and disciplines, or are there certain core features of the concept that transcend these differences? Is vocation useful primarily as a means of directing students into commonly accepted specialties and subspecialties, or is this too narrow an understanding of the concept? Do we need to guard against the co-optation of the language of "calling" as a way to simply pursue the internal interests of particular fields or disciplines? The aim of this seminar was to produce resources that will strengthen the vocational imagination of our students.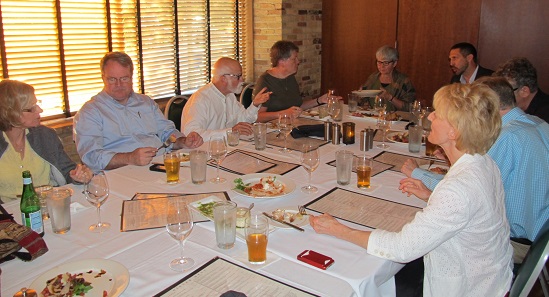 The NetVUE Scholarly Resources Seminar on Integrating Vocation—the second in a series—explored how vocational concepts and habits can be woven throughout diverse fields of study. If the goal is to educate students to engage vocational questions seriously, closer linkages between vocation and diverse fields of undergraduate study are needed. Regardless of their major field or intended career, many students face similar questions. They worry, for example, about the apparent enormity of their vocational decisions, wondering what will happen if they "choose wrongly" or later regret their career choices. Students often feel ill-prepared to choose among various subfields and "tracks" within their academic programs, particularly when these decisions have to be made relatively early in their academic careers. They know that the traditional "career trajectory" no longer exists in many fields, and that they will have to develop a certain degree of agility in order to navigate the future. Undergraduates worry about the trade-offs among the various rewards and challenges in their chosen fields. These same students also express a common range of hopes: that they will be able to pursue their vocations, irrespective of economic conditions and temporary setbacks, and that their academic institutions will provide them with guidance and support for negotiating their future paths.
The work of the seminar was disseminated in a variety of forms. First among these was the publication of a book, Vocation across the Academy: A New Vocabulary for Higher Education, (Oxford University Press, 2017). Seminar members continue to contribute articles, syllabi, grant reports, and other resources for the use of faculty members and students at the undergraduate level.
Integrating Vocation across Diverse Fields: Scholars
Jeff R. Brown – Professor of Civil Engineering, Embry-Riddle Aeronautical University
Michael E. Cafferky – Ruth McKee Chair for Entrepreneurship and Business Ethics and Professor of Management, Southern Adventist University (now retired)
Celia Deane-Drummond – Director of the Laudata Si' Research Institute and Senior Research Fellow in Theology, Campion Hall, University of Oxford
(During the project: Professor of Theology, University of Notre Dame)
Mark U. Edwards, Jr. – President Emeritus, St, Olaf College
(During the project: also Advisory Member of the Faculty of Divinity and Senior Advisor to the Dean, Harvard University Divinity School)
Christine M. Fletcher – Associate Professor (now Emerita) of Theology, Benedictine University (IL)
Catherine Fobes – Professor (now Emerita) of Sociology, Alma College
David Fuentes – Composer and Musician
(During the project: Professor of Music, Calvin College)
Jason A. Mahn – Professor of Religion and Director of the Presidential Center for Faith and Learning, Augustana College (IL)
Margaret E. Mohrmann – Professor (now Emerita) of Pediatrics, Medical Education, and Religious Studies, University of Virginia
Jerome M. Organ – Bakken Professor of Law and Co-Director of the Holloran Center for Ethical Leadership in the Professions, University of St. Thomas (MN)
Mark R. Schwehn – Senior Research Professor in Christ College, Valparaiso University
(During the project: Provost and Executive Vice President of Academic Affairs and Professor of Humanities)
Shirley H. Showalter – President Emerita, Goshen College
Contact Information
For additional information about the NetVUE Scholarly Resources Project, please contact Erin VanLaningham, the project's director, by email at evanlaningham@cic.edu or by phone at (563) 588-7200.