Despite the increasing interest in the intellectual and theological exploration of vocation, its further development on college and university campuses faces significant challenges. The current economic climate has led to a focus on shorter-term educational goals. Many institutions find themselves fighting to preserve emphasis on the importance of broader vision and deeper wisdom in undergraduate education. The liberal arts disciplines—traditionally a bulwark for conversations about questions of meaning and significance—are frequently on the defensive. Students increasingly encounter a wider array of religious traditions on campus and also find themselves with the uncertainties that characterize what we have learned to call "emerging adulthood." These and related challenges have prompted many new questions about the concept of vocation and how it can best be explored by today's undergraduate students.
NetVUE member colleges and universities can benefit from access to new scholarly resources that facilitate better understanding of vocation—including its theological, historical, ethical, and affective elements— among students and faculty members. Although a number of such resources were produced as a result of an earlier Lilly Endowment initiative (Programs for the Theological Exploration of Vocation), each new decade brings with it new questions related to faith and vocation. Four major issues have been identified by scholars of vocation and NetVUE's leaders for the development of new scholarly resources, with a fifth area in the planning stages.
How can colleges and universities educate undergraduates about vocation? In the face of an ever-changing context, institutions need resources for increasing student attentiveness to vocation, for describing the nature of vocational exploration in fresh and compelling ways, and for connecting students with vocation-based practices across institutions with diverse missions and religious heritages. Click here for further description and seminar scholars. The first seminar resulted in the publication of a book, At This Time and In This Place: Vocation and Higher Education, published by Oxford University Press in early 2015.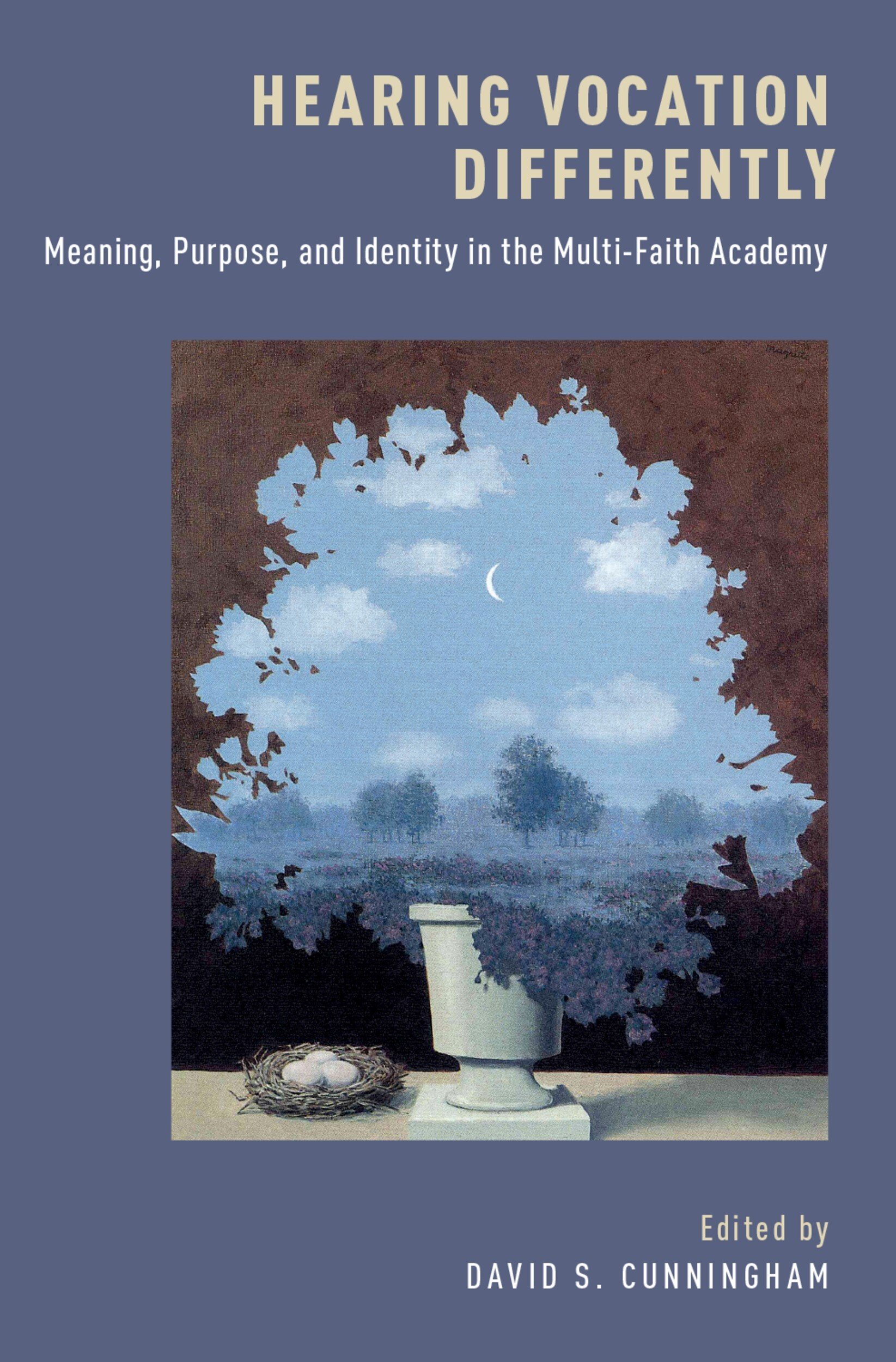 How can vocation be better rooted in a concern for the common good? By encouraging students to connect their vocations to the well-being of others, faculty members and staff can help them redefine individual success. This work can offer students new avenues for contributing to the common good and fostering a sense of interdependence. Click here for further description and seminar scholars. The fourth seminar is producing a book, Called Beyond Our Selves: Vocation and the Common Good, to be published by Oxford University Press in early 2024.
NetVUE brings together groups of senior scholars who represent a wide range of theological, cultural, and disciplinary traditions and who have expertise related to each of these themes. Each of these seminar groups studies one of the issues and convenes three times over a 14-month period. Each seminar group produces a book and other scholarly materials that respond to one of these important vocational questions and become resources for colleges and universities. Each of the groups incorporated theological and philosophical foundations from various traditions. The members of each seminar group compared ideas and perspectives that emerged from their common and individual readings and completed a coordinated writing project over the course of a year.
Contact information
For additional information about the NetVUE Scholarly Resources Project, please contact Erin VanLaningham, the project's director, by email at evanlaningham@cic.edu or by phone at (563) 588-7200.